REA Welcomes Lisa Shanahan to Commercial Brokerage Team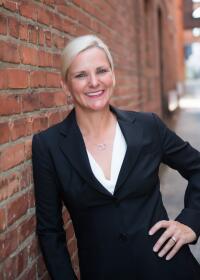 Real Estate Associates (REA) is pleased to announce that Lisa Shanahan has joined REA as a Commercial Broker. She will focus on commercial sales and leasing in Durham and surrounding areas.

Lisa brings an impressive history as a management and business development executive. Most recently, she was President of SMT, the premier provider of real-time on-screen graphics for live sports television and events, where she oversaw all aspects of company operations, including sales. Lisa also has medical office experience that will benefit her clients with needs in this sector.

Lisa has a passion for real estate, and she looks forward to applying her expertise in sales, contract negotiations and medical office to the commercial real estate industry.

We're excited to have Lisa join the team. Please add her to your contact list and feel free to reach out to her at (919) 287-2134 or lshanahan@realestateassoc.com for any commercial brokerage needs.