Real Estate Associates (REA) was founded in 1968 in Durham, North Carolina, making us one of the oldest real estate companies serving the Triangle. Our longevity is just one of the ways we stand out from our competitors.
The REA difference:
Strong, consistent leadership at all levels of the organization: Joe and Seth Jernigan lead REA. Joe is one of the company's founders and served as its president from the beginning. In 2018, Seth took the helm as president and Joe stepped into the role of chairman of the board. Two generations of leadership grounded in integrity, knowledge, passion for real estate, as well as love for Durham and the Triangle, form the cornerstone of the company. In addition to Joe and Seth, REA has experienced leaders at every level with more than a few staff members measuring their time not just in years, but in decades. The longevity of our staff combined with long-term client relationships have fostered REA's growth from a two-person company in 1968 to a Triangle real estate leader with more than 50 staff members.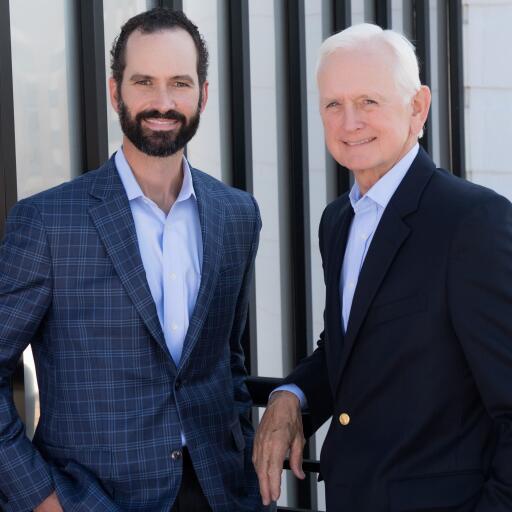 President Seth Jernigan and Chairman Joe Jernigan.
Calling the Triangle home: You could say we grew up here. Unlike many of our competitors, REA didn't move to the Triangle or open a secondary office in the area in response to nationwide recognition of the region's growth and recession-resistant economy. We were founded in the center of it all, in Durham. Our history and experience give us extensive institutional knowledge and an intrinsic understanding of local issues and complexities.
Our core is all we do: We don't stray from what we know and we don't offer services that take us away from our core. We have three service lines:

Commercial property management
Commercial brokerage services
Residential property management
We're principled and passionate: Real estate is what we love and we know it's done best when approached with honesty, transparency and dedication.